Hey Bloggers!! I wanted to pop in and share a layout I made for The Cut Shoppe quite a few weeks ago! It totally escaped my pre posting radar! lol
I have to say this is one of my favourite pictures of my youngest son Linden. I just LOVE candid shots and this one with his cute little arm rolls and his little chubby baby body was definitely one that needed to be scrapped!
I used the "Oh Baby" cut file for this layout, but I changed it around a little bit. That's what I love about digital die cutting! You're totally not even limited to the shapes that you purchase! You can ungroup them and change them around to suit your layout! It's so fun!
Instead of using the cut file in it's original form, I ungrouped it and took out the words that were originally in it. Then I added the Snips and Snails that come in the same file and made it fit inside the star!
I backed the star with some white paper covered in a super fun washi tape from the new Echo Park "Creative Agenda" line. Then I outlined it with a Slick Writer pen from American Crafts so it would stand out more!
I love everything about this cut file! I love the softness of it. Perfect for baby boy pages!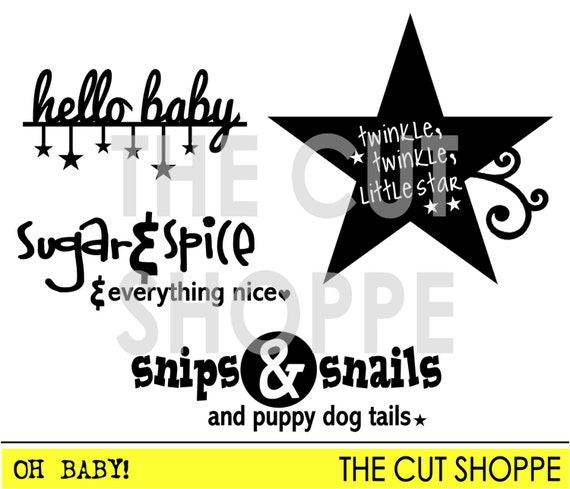 I'm off to a crop this weekend! Wish me luck because I messed up my back and I can't sit for very long without being in massive pain :( I'm experimenting with different drugs to see how they work! lol that sounds terrible I know, but it's not a muscular thing, I popped out a rib in my upper back, so Advil and Tylenol don't seem to help...either do muscle relaxants...so next up is the good stuff and hopefully I can find a way to make the pain go away without feeling too stoned to scrap! The last time I took Percocet I couldn't even make dinner! lol I'm scared to try them!
Anyway, have a good weekend!!